who we are
Sup Tour Lanzarote Experience is the result of a collaboration between people for whom the ocean and the island of Lanzarote represent a true choice of life that is not only made up of moments of happiness and personal satisfaction, but also the desire to teach others all the magic that this sea and this island offer.
That's why we don't just teach the use of stand-up paddles or provide top-quality boards to anyone who wants to rent them, but we work above all to create opportunities through which to understand how many different possibilities there are to experience the sea.
To describe in a few words "who we are" it would be enough to say that we are people who live the ocean as a choice of life and as a primary need, but we realise that this may not be enough for those who want to know right away who are the people and the skills to which to give part of their holiday in Lanzarote, so here you can find everything you need to know to better know who will welcome you.
Mara is the true founder of Sup Tour Lanzarote Experience . She was born in Naples in 1992, but has always remained attached to the element that makes her home town unique. She is a Scuba Diving and Apnea instructor and after experience in Malta and the Dominican Republic, she arrived in Lanzarote six years ago and decided to settle permanently in order to share her passions with clients from all over the world on a daily basis, passions to which Stand Up Paddle has also been added over time.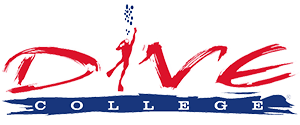 DiveCollege Lanzarote is one of the most popular and organised diving centres in Lanzarote, which recently celebrated its 20th anniversary. Dive College Lanzarote is run by Bart Prinsen, a Dutch instructor who has been practising this profession for more than thirty-five years. Over the decades he has received countless certificates of excellence and ufficial recognition for his activities in a field that aims to educate and advance awareness of ocean conservation and knowledge.